Why award-winning senior journalist, Nidhi Razdan decides to quit NDTV? Read to know more on this:
NDTV's Senior Journalist, Nidhi Razdan took to twitter earlier today and announced the news of quitting the channel. The tweet read, "I will miss my colleagues deeply. Most of all, I want to thank @PrannoyRoyNDTV @radhikaroyndtv for being the most incredible mentors and bosses. You took me in as a 22-year-old and believed in me. I never say never, so TV may one day beckon again. Wish me luck"
Nidhi has always been at the forefront of many India's big stories from hosting the channel to covering so many important global assignments and primetime stories that mentions The rape of young Asifa, Egyptian Revolution, and many others. She has been one of the most prominent and credible award-winning journalists in the country. Razdan has also penned a book on her show titled Left, Right, and Centre: The Idea of India, which was published in 2017.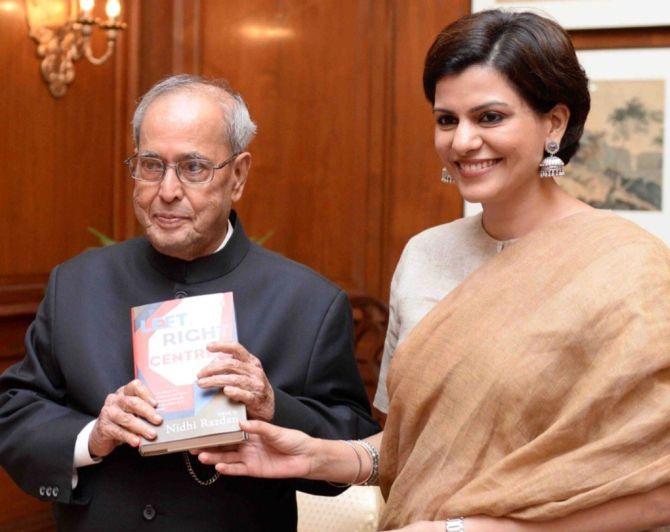 She further wrote on twitter telling the reason for her departure from NDTV that Razdan will be teaching journalism at Harvard University later in the year, thus leaving NDTV.
Sharing the details and her personal thoughts on this she wrote, "Some personal and professional news: after 21 years at NDTV, I am changing direction and moving on. Later this year, I start as an Associate Professor teaching journalism as part of Harvard University's Faculty of Arts and Sciences 1/n" she further added, "NDTV has taught me everything. It has been my home. I am proud of the work we do, the stories we cover, the values we stand for, especially at a time when the much of the media has surrendered its objectivity 2/n"
Prominent journalist, Nidhi Razdan's show was awarded the International Press Institute Award-India for its "expose of the conspiracy to scuttle" the Kathua Rape and murder case probe. Addressing the award ceremony, in her puissant speech, Nidhi talked about the crisis that Indian Media is facing today. "Those of us who do our jobs as journalists are labeled anti-nationals. The sad truth is that very few are willing to speak truth to power, and you have – with some exceptions- a media that fawns over the establishment, unwilling to ask tough questions instead preferring to merely reproduce government handouts and pass that off as news," said Razdan.