My late father's dream was to be selected for the Olympic team says Lalremsiami the hockey player.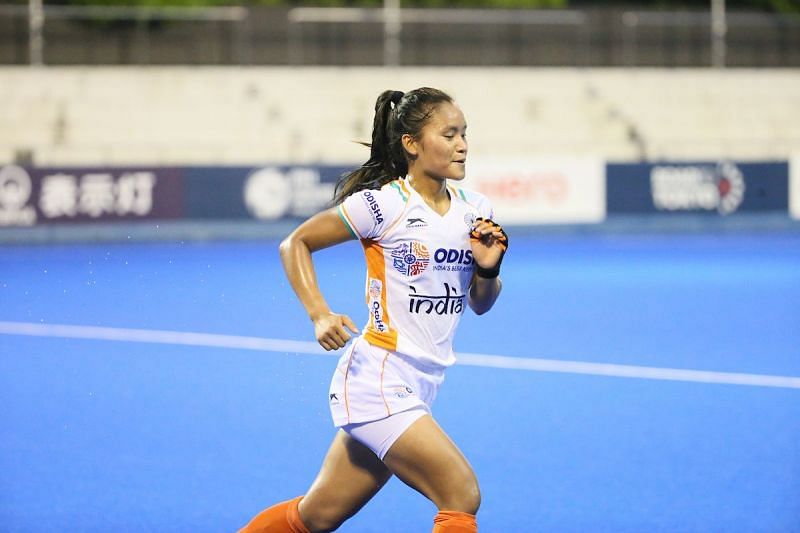 When she became the first female player from Mizoram to be selected for the Olympics, she made history.
Her inclusion on the Indian women's hockey team's 16-member Olympic roster also allowed her to achieve another remarkable feat: for the first time in 25 years, she was able to provide her state with an Olympian.
Lalremsiami, a young Indian hockey player, said on Sunday that being selected for the Tokyo-bound Indian delegation is the most significant success of her career because it allowed her to realise her late father's goal.
"… very big thing for me. It is the biggest achievement of my short career so far," Lalremsiami stated in an interview.
Last year in Hiroshima, Japan, she lost her close one, her father, only a day before India's semifinal match against Chile in the FIH Series Finals.
"He was the biggest supporter. He had faith in every decision I took in my career. My only regret is that I couldn't bid him a final goodbye. But he definitely would have been proud of my decision," she said.
"Staying back with the team was the most difficult decision of my life but I believe my Papa would be happy with my decision as he wanted me to serve the nation and one day play in the Olympics.
"I wish Papa was alive today to see his daughter playing in the Olympics. It was his dream and I am living that."
"I started playing hockey at the age of 11. I was brought into the sport by my sports teacher at school when he selected me for a school-level tournament," she said.
"Before that, I never played hockey. But when I started playing, I liked the sport and then I joined the hockey academy at the SAI Centre in Thenzawl in 2011 and from there I never looked back."
Rather than returning home, the teenage attacker overcame personal adversity and chose to remain with the team. India went on to win the event, defeating Japan 3-1 in the final.
She also stated "We have worked really hard in these difficult COVID times, we have made many adjustments and compromises, so we won't let that go wasted. I know my role in the team and will work towards fulfilling them."
The Indian women's hockey team will compete in the Olympics for the third time, and for the second time in a row.