Do you know the difference between India's squad for the 2021 and 2022 World Cups?
Edited by:- Vikas Mavi
13 September 2022 (New Delhi): Recently, India named its 15-man squad for the upcoming T20 World Cup. Which is set to take place in Australia from October to November. After exiting the Asia Cup group stages in the final matches in the UAE, there was much speculation about India's World Cup line-up. And finally, the curtains were raised as the announcement was made on September 12th.
It appeared that India had retained the majority of the players from the previous World Cup team. Only minor changes have been made to India's T20 squad. This is in contrast to what the Indian team has been attempting to emulate by giving young Indian players a chance in bilateral matches around the world.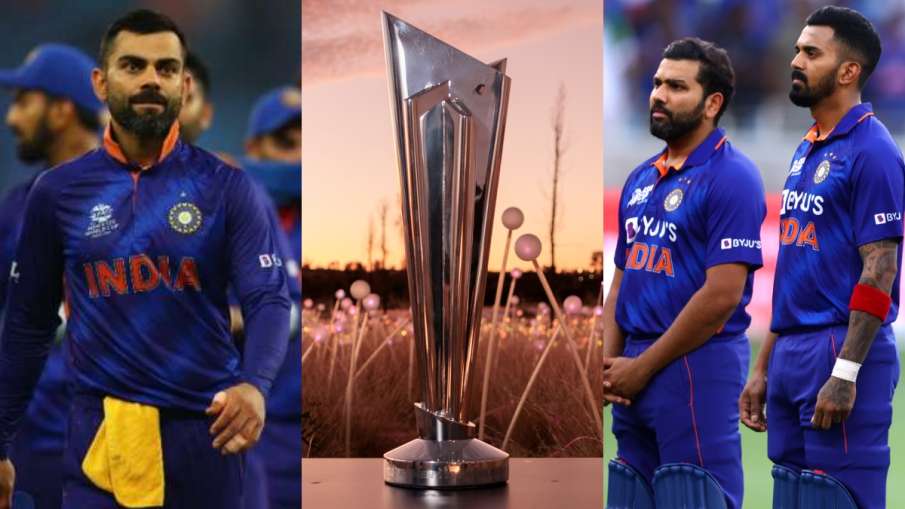 Rohit Sharma and KL Rahul are the team openers
India retained their entire top order from last year's T20 World Cup (organized in 2021 due to pandemic in 2020). The team's openers are still Rohit Sharma and KL Rahul. Virat Kohli is ranked third with the return of Jasprit Bumrah and Harshal Patel to the bowling attack.
India squad for T20 World Cup 2022
Rohit Sharma (C), KL Rahul (VC), Virat Kohli, Suryakumar Yadav, Deepak Hooda, R Pant(wk). Dinesh Karthik(wk), R AShwin, Hardik Pandya, Y Chahal, Jasprit Bumrah, A Patel, B Kumar, Harshal Patel, Arshdeep Singh.
The changes this year
The Indian team has made some minor changes to the squad, including the addition of Deepak Hooda in place of Ishan Kishan. Hooda has been given a well-deserved spot due to his stellar performances throughout the year. Ravindra Jadeja has been forced out of the tournament due to his knee injury. Finisher Dinesh Karthik is in for him. He has impressive knocks in the Indian Jersey. Harshal Patel is in for Varun Chakravarthy and Yuzvendra Chahal is in for Rahul Chahar. Along with them, young talented pacer Arshdeep Singh is in for Mohammed Shami. India had a shift of T20 captaincy under Rohit Sharma. He became captain after the loss in the T20 World Cup last year. Now it's time for Rohit Sharma to show the best of his captaincy.