Shweta Tiwari opens up on her decision to walk out of 2 abusive marriages; Palak saw me getting beaten up
By Devanshi Thakkar
Shweta Tiwari, who walked out of her marriages with Raja Choudhary and Abhinav Kohli citing domestic violence, shared a strong message for her daughter Palak Tiwari, asking her to be strong and "fight your battles."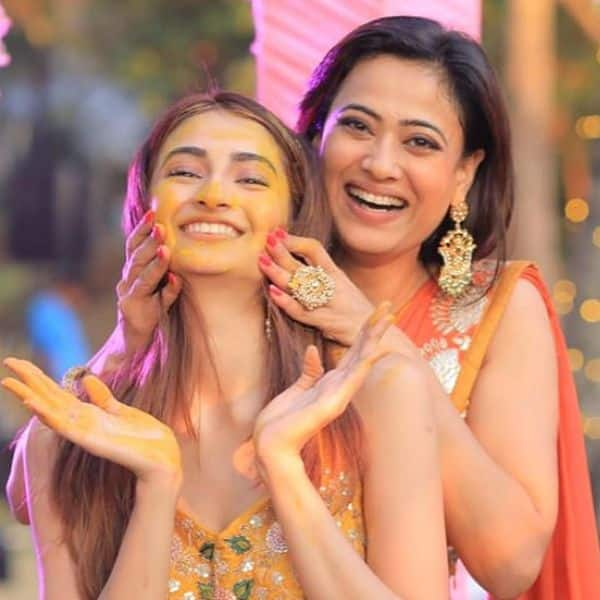 Actor Shweta Tiwari shared a video on Instagram, asking her daughter, Palak Tiwari, to speak up against any form of violence. The actor, who walked out of two bad marriages, said her decision to speak up against domestic violence has only made daughter Palak Tiwari "sensible, intelligent and strong."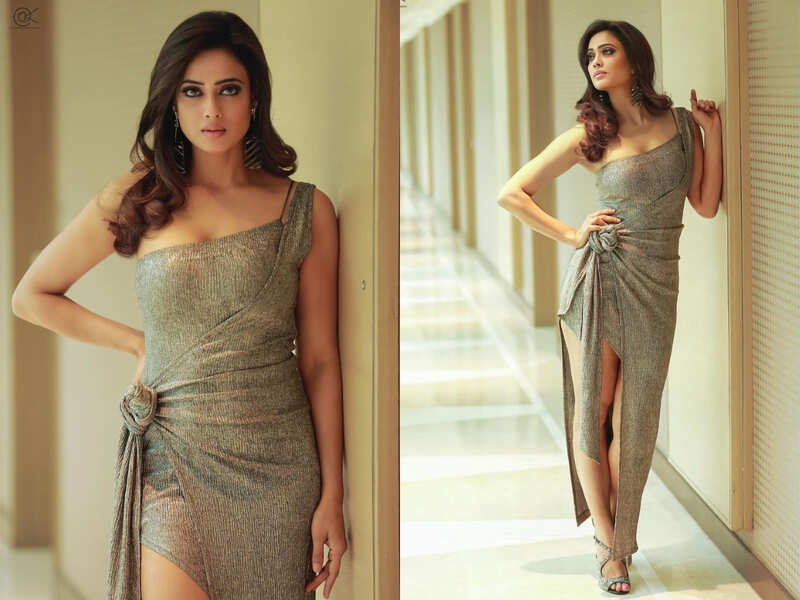 "I know a lot of women around me are victims of domestic violence, who are quiet against it because they are scared that if they break their silence, what will happen to their kids? But remember, your kids are learning from you every day. If you stay quiet, they will learn to remain silent. They will end up going through the domestic violence. If you take a step, your kids will learn the difference between right and the wrong, and grow stronger in life," the actor said.
The actor married Raja Chaudhary at the age of 19 and welcomed their daughter Palak Tiwari. The relationship ended after she accused him of domestic violence. The actor married Abhinav Kohli in 2013 but the second marriage also did not last long. The actor welcomed a son, Reyansh, during the marriage.
While Shweta's personal life has been in the headlines, the actor recently confessed that she feels her children have found themselves in this mess due to her bad choices in men. The actor, in an emotional chat, said that it was her fault and not of her children.
"Both my kids have a habit of hiding their pain. They somehow don't show me that they are sad. I don't understand how are they both so happy when so much is happening around them. So I feel sometimes, are they trying to hide? Should I take them to a counsellor and find out if they are trying to hide their feelings from me?" she said
She added, "(Palak) saw me getting beaten up, she saw women coming. She has seen everything when she was just 6 years old and I had decided to take this step. Palak has seen all that trauma, police coming to the house, her mom going to the police. My son, he is just 4 years old and he knows about police, judges and it is not just because of me."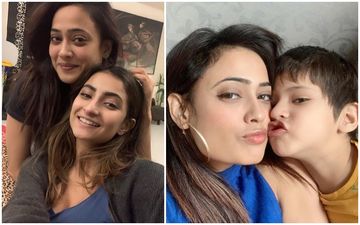 Shweta said that this was the only to save herself and lead a happy life by being there for her children and go to the police and court. "I know my kids are in this mess because of me. It's because I chose the wrong men. That was my fault, not theirs. But they are going through this, with me, strong and smiling. I never tell them, 'don't miss your fathers'. I never tell them don't talk to them. But they don't and I don't know why. Because they get scared, they are scared of this trauma, they want to be happy and I don't blame them for it," she added.
The actor ended the video with a message for her daughter Palak. She asked her to fight her battles on her own because if she won't "people won't trust your truth." The 40-year-old asked her 20-year-old to learn from her mother's experiences.
"I am with you always, and always will be. But only you have to fight your battles on your own. I may not be there for you in every situation but you have to step-up for yourself and believe in yourself because until you won't, people won't. If you won't fight your battle, people won't trust your truth. They won't help you. Whatever I have learned in my life, the experiences I have had, I want you to learn from them. Be strong," the Kausautii Zindagi Kay actor concluded.
A few days ago, Shweta's ex-husband Raja Chaudhary met his daughter Palak after 13 years. He took to Instagram to post a selfie with Palak and wrote, "What to say."