Ranvir Shorey's Witty Reply To A Netizen Saying, 'Konkona Was Right To Leave You'
By Devanshi Thakkar
Actor Konkana Sensharma is Ranvir's ex-wife and is known for her more liberal views. Ranvir and Konkona had tied the knot on September 3, 2010, and separated five years ago in 2015. Their divorce was finalised last year. The couple has a son together, Haroon.
The in a private setup with their family members and closed ones in attendance. Both Ranvir and Konkona had revealed that they're married after two days of their secret marriage through their respective tweets. After which, the whole industry had come forward to give their blessings to the beautiful couple.
Around February 2020, when the sad news about Wake Up Sid actress's divorce, Konkona Sen Sharma and her estranged husband, Ranvir Shorey had hit the headlines and had broken the hearts of their millions of fans. Both Ranvir and Konkona had wanted to end their marriage once and for all, after not clear out their differences. It still feels like yesterday, when amid extreme shooting schedules and heavy work pressures, Aparna Sen's daughter, Konkona Sen Sharma had met Ranvir Shorey for the first time on their musical sets comedy film, Mixed Doubles. Their love had begun with a script and had reached its destination of marriage, followed by a series of devastating shocks that ended on a bitter note.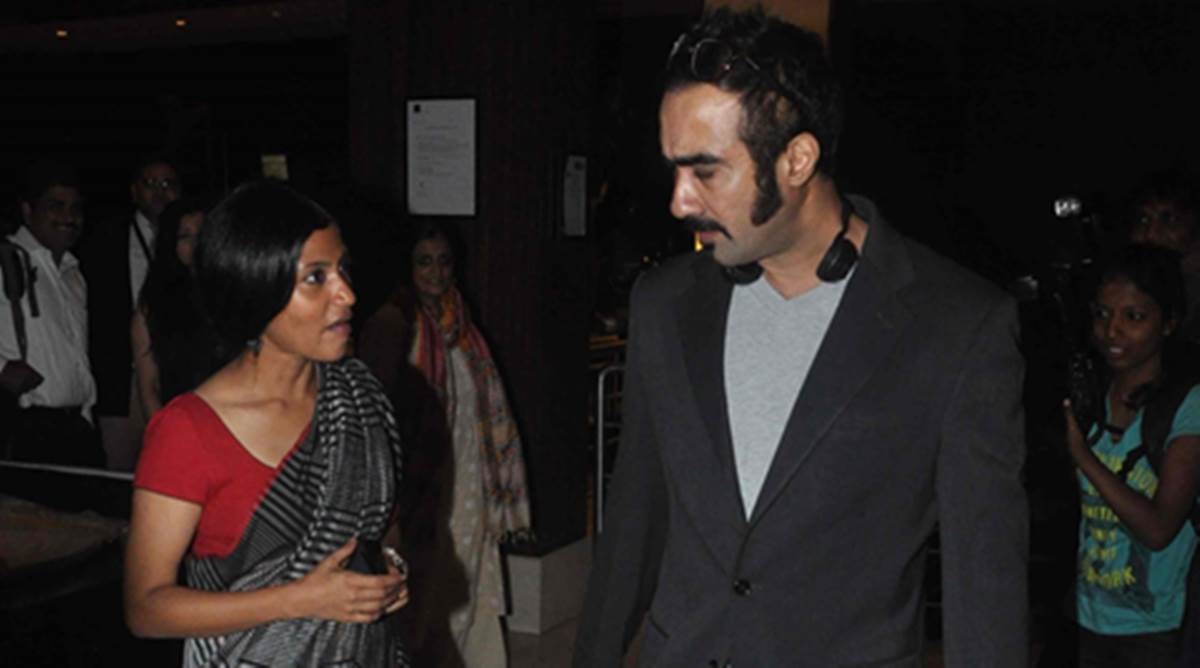 On February 15, 2021, Lootcase actor, Ranvir Shorey took to his Twitter handle and penned a tweet about keeping students away from politics for which he faced a lot of backlash from the netizens. His tweet can be read as "Keeping students out of politics is a good thing, IMHO." The actor was calm and composed until a user tried to mock him down with a personal attack in a tweet that reads, "Konkona was right when she left you." The actor took this troll sportingly, and instead of giving it back, Ranvir gave a hilarious and wittiest response of the year, as he wrote, "No, no, apparently I'm right, and she's left" followed by some laughing emoticons in his tweet. After which, many of his fans started praising him for not losing his cool despite being targeted with such a disheartening comment about his personal life.
This isn't the first time Ranvir Shorey had addressed his past life with his ex-wife, Konkona Sen Sharma. For instance, last year around September 2020, Ranvir Shorey had hosted an 'Ask Me Anything' session on his Twitter handle, wherein he was flooded with his fans' questions. While some had asked about his upcoming projects, some had just praised him for his contribution to Indian cinema. However, one user had asked him whether he will reconcile with his ex-wife, Konkona Sen Sharma. The fan had asked, "I love @konkonas as Director and Actor… Will you guys ever get married again… #AskRanvir." To this, Ranvir had responded with a series of laughing emojis.
For the uninitiated, Konkona Sen Sharma and Ranvir Shorey's divorce had come through in August 2020. Amruta Sathe Pathak, who represented Konkona, had told ETimes that they had tried their best to make their marriage work and had even undergone counselling. But they were unable to resolve their differences. As of that, the best thing to do was to end everything once and for all between them. She had said, "Yes, Konkona and Ranvir are now divorced. It was done very amicably. It's not that Ranvir and Konkona didn't try to remain together, both even underwent detailed counselling – but it just didn't sort out."