NLC SHORTS: Check out the TOP 4 News around the Globe
TOP NEWS-
1.IMF chief praises India for taking 'very decisive' steps to deal with coronavirus pandemic
The IMF Managing Director during a global media roundtable on Thursday predicted a less bad outlook for India in the upcoming World Economic Update due to the steps taken by it.
"When I called on everybody to stay tuned for January 26, that applies very much to India. You would see a picture in our update that is less bad. Why? Because the country actually has taken very decisive action, very decisive steps to deal with the pandemic and to deal with the economic consequences of it," Ms Georgieva said.
The International Monetary Fund is scheduled to release its World Economic Update on January 26.
Talking about India, she said it was a very dramatic lockdown for a country of this size of the population with people clustered so closely together.
"Then India moved to more targeted restrictions and lockdowns. What we see is that that transition, combined with policy support, seems to have worked well. Why? Because if you look at mobility indicators, we are almost where we were before COVID in India, meaning that economic activities have been revitalised quite significantly," she said.
"What the government has done on the monetary policy and the fiscal policy side is commendable. It is actually slightly above the average for emerging markets. Emerging markets on average have provided six per cent of the GDP. In India, this is slightly above that. Good for India is that there is still space to do more ~CHECK~.. If you can do more, please do," Ms Georgieva said.
2. Covid19 cases in Germany cross 20 Lakh mark as 22,368 test positive
The total cases of coronavirus in Germany crossed 20 lakh-mark as 22,368 people tested positive on Friday, Robert Koch Institute data showed. The coronavirus death toll in the country has risen to 44,994. This comes a day after German Chancellor Angela Merkel told top officials from her party that she wants "very fast action" to combat the spread of coronavirus.
3.Indian Army's combat swarm drones fly in public for the 1st time on Army Day
From afar, they look like a flock of birds. But on closer look, they make a hum that only a machine can make and fly in a neat formation. These are combat drones of the Indian Army that can swarm enemy forces and overwhelm their defences.
Over 15 such swarm drones of the army flew for the first time in public at the Army Day parade in Delhi. These drones can penetrate up to 50 km behind enemy lines and create havoc, while drone operators can stay hidden safely, the presenter at the parade said.
4.Brazil's Amazonas state running out of oxygen amid rise in COVID19 deaths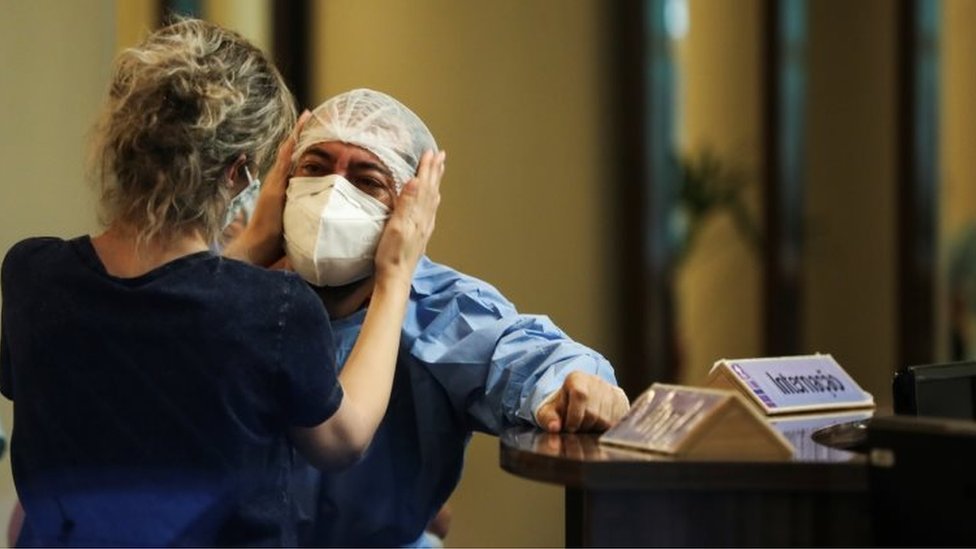 The city, in Amazonas state, has seen a surge of deaths and infections.
Health professionals, quoted by local media, warned "many people" could die due to lack of supplies and assistance.
Brazil has recorded more than 205,000 virus deaths – the second-highest tally in the world, behind the US.
A new coronavirus variant has recently emerged in Brazil, with several cases in travellers arriving in Japan traced back to the Amazonas region.