Jubin Nautiyal, the melodious and desired rejected Indian Idol b-town singer turns 32 today, lets know his inspiring journey!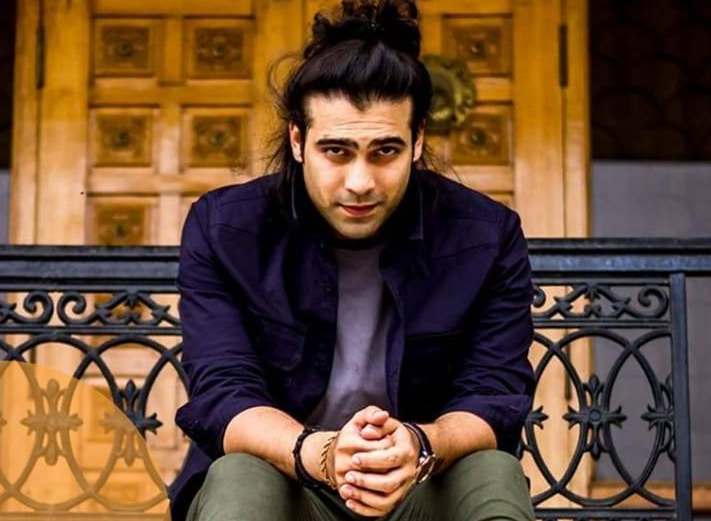 Jubin Nautiyal, best known for his role in Bajrangi Bhaijaan's song "Zindagi Kuch Toh Bata," turns 32 today and the incredible singer, has had a challenging road that has led him to where he is now. For the special occasion on his birthday, NLC decided to take a look at his inspiring journey. Jubin Nautiyal's song Zindagi from Bajrangi Bhaijan received the highest praise in 2015, and he has subsequently sang songs for films such as Dabangg 3, Street Dancer, Lova Aaj Kal, Marjavan, Kabir Singh, Fitoor, One Night Stand, Kaabil and even makes his own songs. So, let's learn about his journey from being rejected on Indian Idol to becoming Bollywood's beloved singer in a jiffy!
Belonging from Dehradun, Jubin has had a love for singing as long as one can remember and he began singing lessons as a child in his school life as it was one of the topics.
Later, he became a local star in his community by building a strong following in his area by playing live and for charity since he was 18 years old. He was a well-known singer in his community and could play a variety of instruments.
But before entering the Bollywood music industry, he put forth a lot of effort to learn about music and diverse styles. He continued his studies in Mumbai and pursued his music passion there as well. Jubin Nautiyal debuted in the Bollywood music business in 2014 with the song Ek Mulakat from the film Sonali Cable. He received more offers and proceeded to make music.
Jubin Nautiyal studied music under a variety of performers and attempted to comprehend and learn the many types of Indian classical music as well as contemporary musical styles as A.R Rahman recommended him to study music more thoroughly, which he did.
Later on, he tried his luck in Indian Idol but to his misfortunate, he was rejected by the judges and hence was out from the show. He subsequently went on to compete in another reality show, X-Factor and made it through the top 25.
Even as a turned down participant, he believes that those rejection made him who he is today. In an interview he said
"I never knew that people will dig up something that old and make it big. I was thrown out of the show and that made me who am I today. It is not about the judges, honestly. It was not their fault, it was not a wrong decision on their end. Being a small town boy, I was killing it back home, and I think mere paer zameen pe thay nahi. I think all of that got into my head, and going to a reality show broke that,"
His story is very inspiring and really gives us hope, tells us that one should do what they are passionate about and what they love and should never give up, the rejection and ups & down stays in life but going through them with hard work and dedication can do wonders.
On the work front, he recently recorded a song for a Hollywood horror genre movie "Initiation" called "Breaking the Rules".
To honor his birthday, listen to these beautiful melodies by him!
This beautiful song by Jubin really made our heart feel the pain of Kabir and Preeti! This song gained a lot of support and love by the fans! The lyrics are just too beautiful.
This another loving solo song by him about reminiscing his loved one released in 2018 took the internet by storm and alot of people took as their "heart break" song! One youtube comment even said "this song is written with pain not pen". Get it?
Ofcourse how can we forget this beautiful song starring Sidhart M and Tara S relased in 2019, such a beautiful song telling the feelings and emotions of Sidhart and this captured our hearts! With these two stunning actors, the voice of Jubin is a cherry on a cake!
This song for Bajrangi Bhaijaan is what made Jubin's voice known to us and it is a very amazing melody about life and mysterious ways of life and was a great fit for the journey of Bajrangi, Munni, and Chand.
Starring with actors like Rhea and Ali, the voice of Jubin was a perfect for their journey. This was a song that made his career and also the song also had a nostalgia feeling of two lovers.