Top 10 Most Popular Young Influencer Celebrities in India
By Devanshi Thakkar
Influencer Marketing is the hottest marketing strategy globally, and Instagram is the top platform that is making it possible. According to Convince & Convert's reports, Instagram influencers give 11x more ROI than regular internet display ads. Thus, influencer marketing is now the preferred marketing strategy for various brands and companies.
For any influencer to be in the top bracket, they must have a great organic engagement with people rather than just a massive number of followers.
Keeping this in mind, here is a list of top Instagram Influencer Celebrities in India from different industries that will scale new heights in 2020.
1.Bhuvan Bam (bhuvan.bam22)
Who doesn't know Bhuvan Bam in this generation? With his unmatched popularity in India and the world around, he has become a brand ambassador for brands like Beardo. He is not just limited to being an influencer.
A youtube star Bhuvan Bam is from Delhi, India. He started his youtube career with his channel BB Ki Vines which depicts various comical scenarios of life. He has worked in Happy Fi's Bro Court & The Bachelors of The Viral Fever. He is a singer too, Teri Meri Kahaani was released via The Viral Fever platform while his next song Sang Hoon Tere was released earlier in January this year. He had been a speaker in the 2016 TEDxIIT Delhi and TEDxJUIT. He has inspired many souls. With more than 7 million subscribers, Bam has a vast platform set up to showcase his talent as a YouTuber.
2.Kritika Khurana (thatbohogirl)
That Boho Girl is one name that resonates with fashion-lovers nowadays in India. Kritika Khurana with her quirky style involving big clunky silver jewellery and mix-and-match outfits has created a specific niche for herself in the industry.
This Punjabi beauty has created a niche for herself on Instagram with her unique way of styling outfits. Kritika was probably the first Indian female vloggers to start featuring this kind of content on her Instagram feed, which gained her massive popularity on the photo-sharing site.
This fashionmonger has over 1 million followers on Instagram and is popularly known by 'thatbohogirl'. From frills to fringes, this girl will tell you to style your outfits in the most bohemian yet chic way.
3.Santoshi Shetty
Santoshi Shetty A 24-year-old woman being a fashion icon in India is worthy of praise. The criticism that you receive as a woman and people harshly treat you make judgments. Santoshi Shetty had to thrive through all the fuss and emerged as a fashion icon for the country. She is the founder of the blog TheStyleEdge, which has made her a famous media star, and she has more than half a million followers on Instagram.
Shetty loves to play with bold colours, and her Instagram feed is proof of the same. And while you're at it, you can also take some fitness inspiration from this health freak. She has over 730k followers on Instagram, and if you need some bold styling tips, you know which account you need to look up to now.
4.Komal Pandey
Komal's account is one account on Instagram, which always gives me these vintage vibes. This one does it like a true fashion icon from her outfits to styling to putting them out for her fans.
From pairing a simple shirt with the unique accessories to styling it with a different sass, there's no way you can go wrong with her advice. Komal Pandey is one of the boldest yet fearless vloggers on Instagram and pairs the most unimaginable accessories with her outfits. The 25-year-old has over 1 million followers on Instagram. So, if you're looking for fashion inspiration, you know which account you need to check out now.
5.Zakir Khan
Another interesting person is Zakir Khan, who is a stand-up comedian. He rose to fame by winning in the best comedy show in India, Comedy Central in 2012. Even though he is famous now, he holds a diploma in Sitar and is a college drop. Those difficult days have taught him lessons about life. He spreads happiness, sharing those moments funnily. His shows always involve messages to the youth; you should be attentive enough to understand that message. He is also a ghostwriter and produced few radio shows.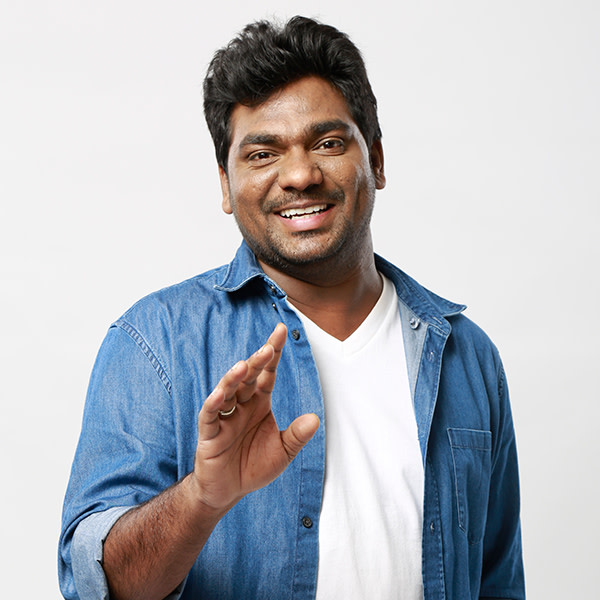 You need to burn like a sun before you shine, and that is precisely the case with Zakir. Those early years of criticism due to being a college dropout have led him to be what he is today. He co-hosted a show called On Air with AIB in 2015 along with Tanmay Bhat and Gursimran Khamba. He also co-hosted The 5th Annual Kela Awards with famous comedians like Papa CJ and Vir Das.
6.Kusha Kapila (kushakapila)
If there's someone who has been able to connect with the masses with her entertaining videos and humour, then it has to be Kusha Kapila. Her engagement is also honest to its core because of her content hitting the right chord with the audience, leading collaborations across various industries like tech, fashion, and cosmetics.
7.Dolly Singh (dollysingh)
Not too far behind Kusha Kapila is Dolly Singh, who has a similar engagement with her audience. In fact, the two have collaborated with each other to cater to a wider audience. Top cosmetic brands like Nykaa and Olay have collaborated with her many times.
8.Ankush Bahuguna
A Delhi-based influencer with 400K followers, Bahuguna makes videos with a pinch of humour. But in some of his latest videos, he can be seen applying makeup, and challenging stereotypes by raising pertinent questions like 'Why are beauty and makeup only associated with women?'
In one video, while carefully colour-correcting his under-eyes, applying a concealer, and finally, a setting powder, he asks, "Is your masculinity so fragile that it gets hidden by translucent powder?"
9.Prajakta Koli (Mostlysane)
One of India's biggest YouTube influencers Prajakta Koli aka MostlySane, has always managed to strike the right chord with her audience. Known for her goofy and creative videos that are highly relatable, Koli has amassed an enormous following – 5.86 million subscribers on YouTube and 2.7 million on Instagram.
Having come a long way from starting her YouTube channel in 2015, her trick to being relevant as a content creator has always been associated with being honest – even when she does brand collaborations. Speaking at the Business Insider Global Trends Festival, Koli shared how she has created a balance between her content and brand collaborations.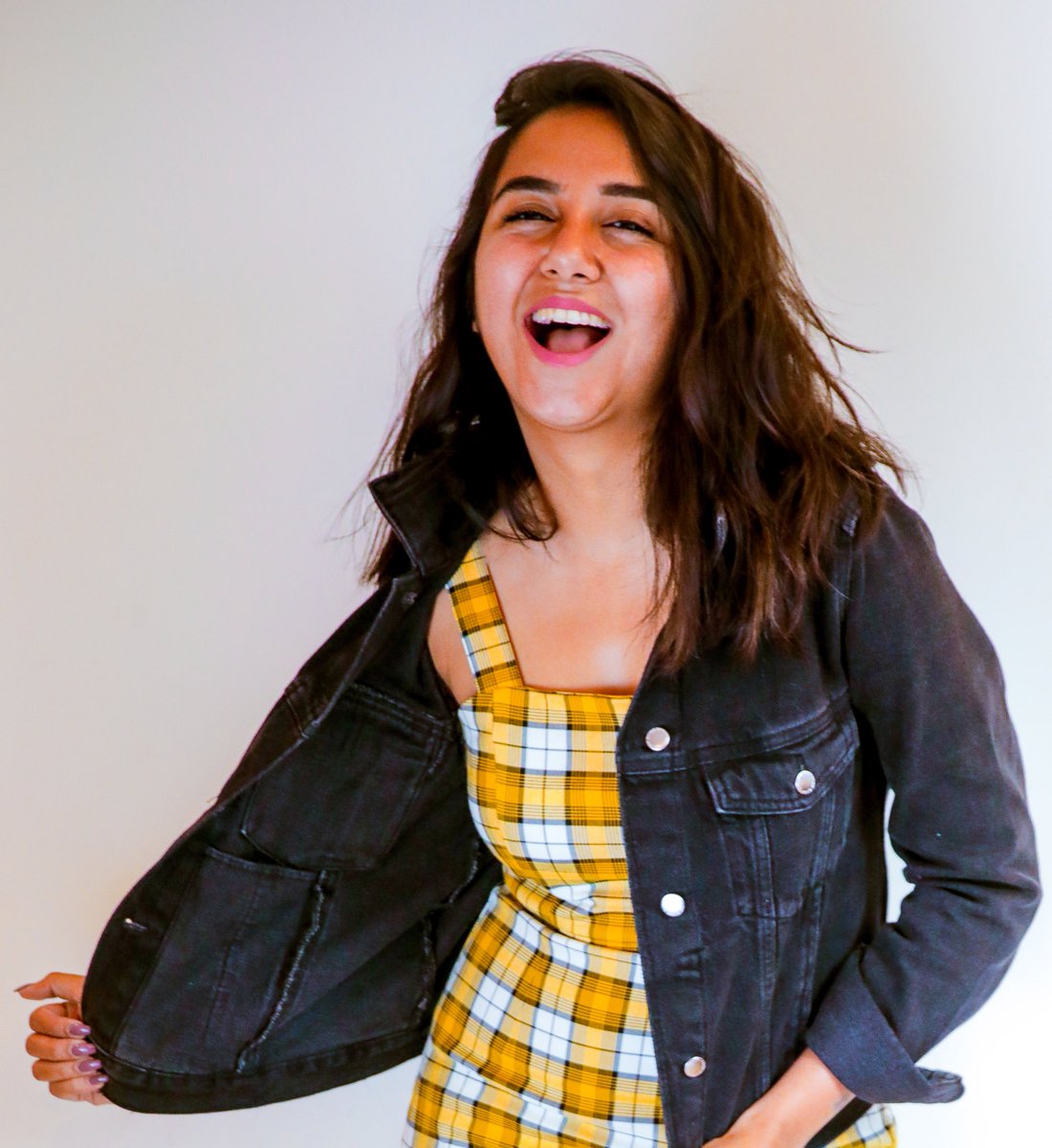 10.Karan Dua (dilsefoodie)
The best food blogger and Instagram influencer out there in India is Karan Dua. His forte is to find the best food sources that may not be that popular and make them popular through his page. This has led to the top hotels and restaurants collaborating with him as the followers believe his reviews fully.