Taking Blessing From Shiva, Akshay Kumar Signs Mogul In Shiva Temple
Mumbai: The announcement of Mogul — the Gulshan Kumar story, the biopic on the emperor of music, which sees Akshay Kumar play the title role, is creating a lot of excitement already.
Both for Bhushan Kumar and Akshay, this film has enormous sentimental value. While Akshay had instantly given his nod for the film, the formal agreement with T-Series was yet to be inked as Akshay was away shooting his next.
Bhushan was delighted when Akshay called him over to Indore (where he is currently shooting) and suggested that they do the formal signing in front of the famous 300-year-old Lord Shiva temple in Maheshwar.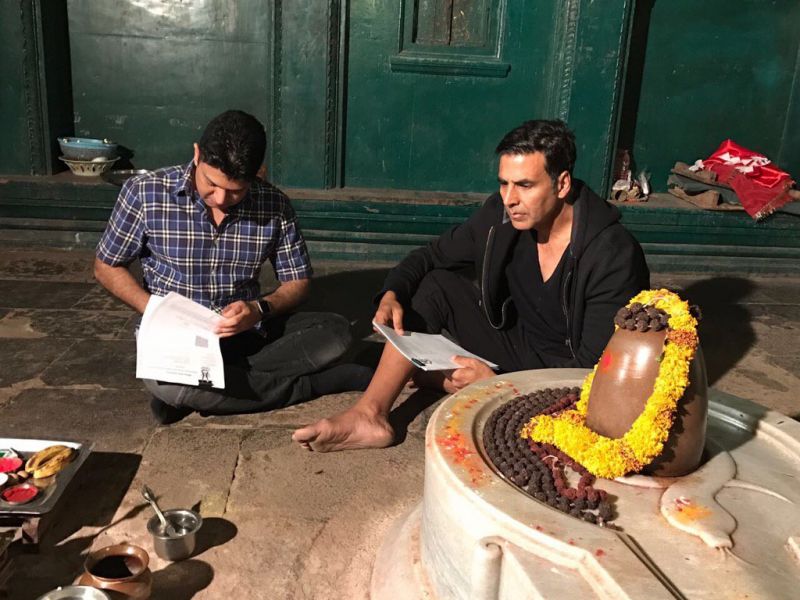 It is a well-known fact that Gulshan Kumar was a devout follower of Shiva. The signing was done in the early hours of the morning and Bhushan was accompanied by the film's writer -director Subhash Kapoor and co-producer Vikram Malhotra.
Talking to us from Indore, Bhushan said, "Signing my father's biopic inside a Shiv temple was surreal. I could feel my father's presence with me sitting there next to the idol with Akshayji. I have no words to express what I felt."