NLC SHORTS: Check out the TOP 4 News around the Globe
TOP NEWS-

1.Over 3 lakh people vaccinated in one day for the first time: Govt
India vaccinated over three lakh people against COVID-19 on Friday, the highest in a single day. Official data also showed that over 13.90 lakh people have been inoculated ever since the vaccination drive began on January 16. Currently, Serum Institute of India's Covishield and Bharat Biotech's Covaxin are the vaccines being used in India's vaccination program.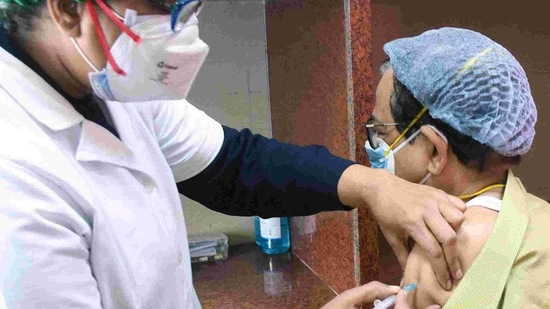 2.Hong Kong locks down an area of 10,000 people for mandatory COVID-19 testing
Hong Kong's government locked down an area of Kowloon peninsula on Saturday after an outbreak of the novel coronavirus, saying 10,000 residents must stay home until they have been tested and the results are determined. It is the first such measure Hong Kong has taken since the pandemic began. The government aims to finish the process within about 48 hours.
3.PM Modi, launches drive to give 1 lakh land pattas to people in Assam
Prime Minister Narendra Modi on Saturday distributed land allotment papers to people in Assam, ahead of the elections this year. Modi said Assam Chief Minister Sarbananda Sonowal was committed to protecting the land, language and culture of indigenous people.
"The BJP-led government in the state is committed to ensuring that the indigenous people have legal rights over their land," Modi said, after launching a drive to give ownership certificates to over one lakh families. Marking its launch, the prime minister distributed 'pattas' to 10 people at the historic 'Jerenga Pathar' here.

"When the Sarbananda Sonowal government took over the reins in Assam, more than six lakh indigenous families had no legal rights over their land. In the last few years more than two lakh such families have been allotted ownership certificates. "With more than one lakh families added today, the government has shown its commitment to protecting the rights of the indigenous people," Modi said.
4.India to send gift of COVID vaccines to Sri Lanka next week
India will be sending a "gift" of COVID vaccines to Sri Lanka next week. Sri Lankan President Gotabaya Rajapaksa has announced, the vaccine will reach the country on January 27. The island nation will get 500,000 doses of the "Made in India" Covishield vaccine and it will become the eighth country to which India is gifting COVID vaccines since it began its country-wide mega immunisation programme on January 16.
Starting Wednesday, India has gifted vaccines to seven countries in the region as part of its 'neighbourhood-first' policy — Bhutan (150,000), Maldives (100,000), Nepal (One million), Bangladesh (2 million), Myanmar (1.5 M), Seychelles (50,000) and Mauritius (100,000).