Leading the way to eradicate period poverty, New Zealand made this imperative decision for all school girls
While, women all across the world face the issue of improper access to sanitary products, New Zealand has come forward to work in this area on priority.
New Zealand Prime Minister Jacinda Ardern has taken this decision to provide free sanitary products to all school going girls so that unlike millions of other girls across the world who will be skipping their schools due to unavailability of sanitary products during their periods.
This scheme which is part of a NZ$2.6 million ($1.7 million) plan announced last month to end period poverty in New Zealand is all set to roll out in July with 15 Waikato schools that need it the most and by 2021, the government will be working on its expansion to other schools.
According to the analysis, over 50% of all women and girls are forced to use rags, cloths, grass and paper during their periods as they are unable to afford the sanitary products since many of them can't afford sanitary products.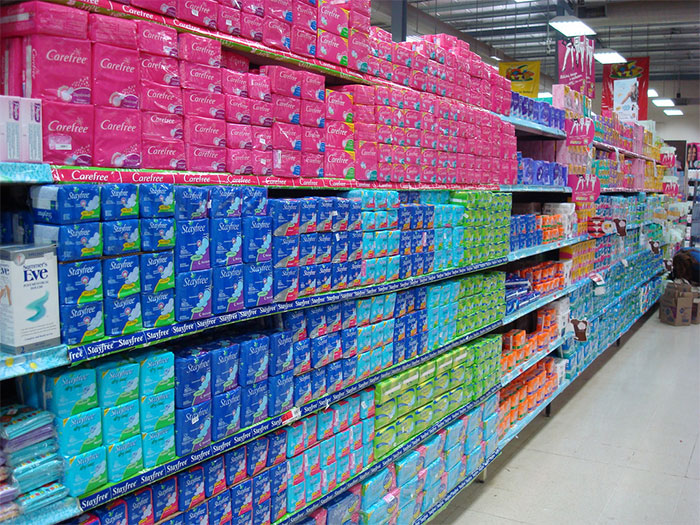 Speaking of the initiative, Prime Minister Jacinda Ardern said, "Nearly 95,000 girls aged 9 to 18 could be staying at home during their period because they were unable to afford sanitary products. By making them freely available, we support these young people to continue learning at school." Further adding to this she said this initiative is also aimed at reducing child poverty and hardship.
However, even for wealthy countries like New Zealand, eradicating child poverty and homelessness is not an easy task despite its economic success in recent decades.
A survey conducted in 2019, revealed that 1 in every 12 New Zealand schoolgirls (aged between 13 and 17) went missing from school as they can't afford sanitary products.
And, it is because of this that period poverty is a major hindrance to the education of already vulnerable young girls.
Appreciation for this step of New Zealand were all over twitter:
Leading the way, New Zealand is setting the right example by taking baby steps in the right direction which is commendable.
In fact, in February, Scotland was the first country in the world to make sanitary products freely available to all women.