Shraddha Kapoor Was Replaced By Parineeti Chopra In The Biopic!
Shraddha Kapoor was lately in news for the much-talked-about biopic on the Badminton player Saina Nehwal. While it took a while for the actor to pick the nuances of the game and the star player, the film finally hit the floors recently. However, Shraddha took a break from the shoot owing to her health issues. Shraddha is down with dengue took a break from the shooting schedule.
It created a huge buzz when Shraddha Kapoor quit the film and was later replaced by Parineeti Chopra. Fans were left wondering why Shraddha decided to opt-out of the film. Filmmaker Amole Gupte recently reveals the reason behind it.
In an interview with Bollywood Hungama, Amole revealed, "Shraddha was in full preparation, which is why we started shooting. She practised hard to become Saina and was doing good work. But she got dengue and became frail after spending a month in bed. She kept asking me if she could try and return, and we kept pushing. But one day, she admitted that she was feeling too weak."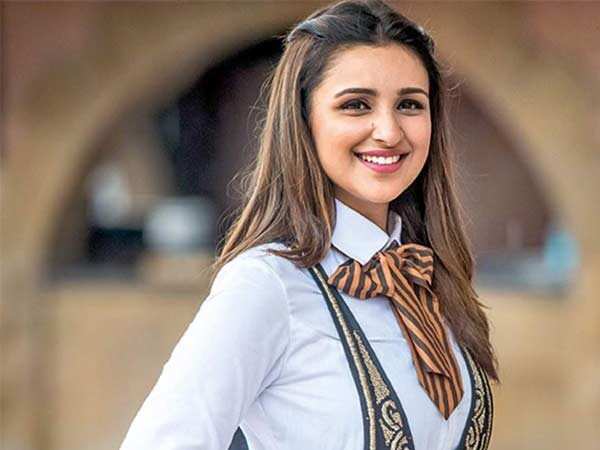 Parineeti Chopra starrer Saina is currently one of the most talked-about movies. Several pictures of the actress prepping for the film had also gone viral on social media.
He added that Shraddha could not shoot for twelve hours for the film due to her health. After recovering, Shraddha had given her dates to the film Chhichhore and she was shooting for the same in IIT Bombay. After wrapping up that project, producer Bhushan Kumar requested Amole Gupte if she could be allowed to work on Street Dancer 3D and hence, Shraddha decided to leave Saina.
Saina's trailer received a good response from the audience. The movie is based on the life of Badminton player Saina Nehwal. It is produced by Bhushan Kumar, Krishnan Kumar, Sujay Jairaj and Rashesh Shah. The movie is all set to release in theatres on March 26. Fans are eagerly looking forward to it.
Over the next five years, the movie battled more than its fair share of roadblocks, including a casting change. While the project was announced with Shraddha Kapoor earlier, it now stars Parineeti Chopra in the titular role. "[Making] this film felt like jumping off a plane, with the parachute refusing to open. Saina left the casting to me; she loved both Parineeti and Shraddha. I don't audition a lot, believing that everyone is capable of being a good actor, with a little help. Parineeti has hit the nail on the head. Saina has been playing since she was eight. Parineeti can't replicate [her mastery], but had the wisdom to replicate the efficiency."